Liverpool Spears Summer Competition 2020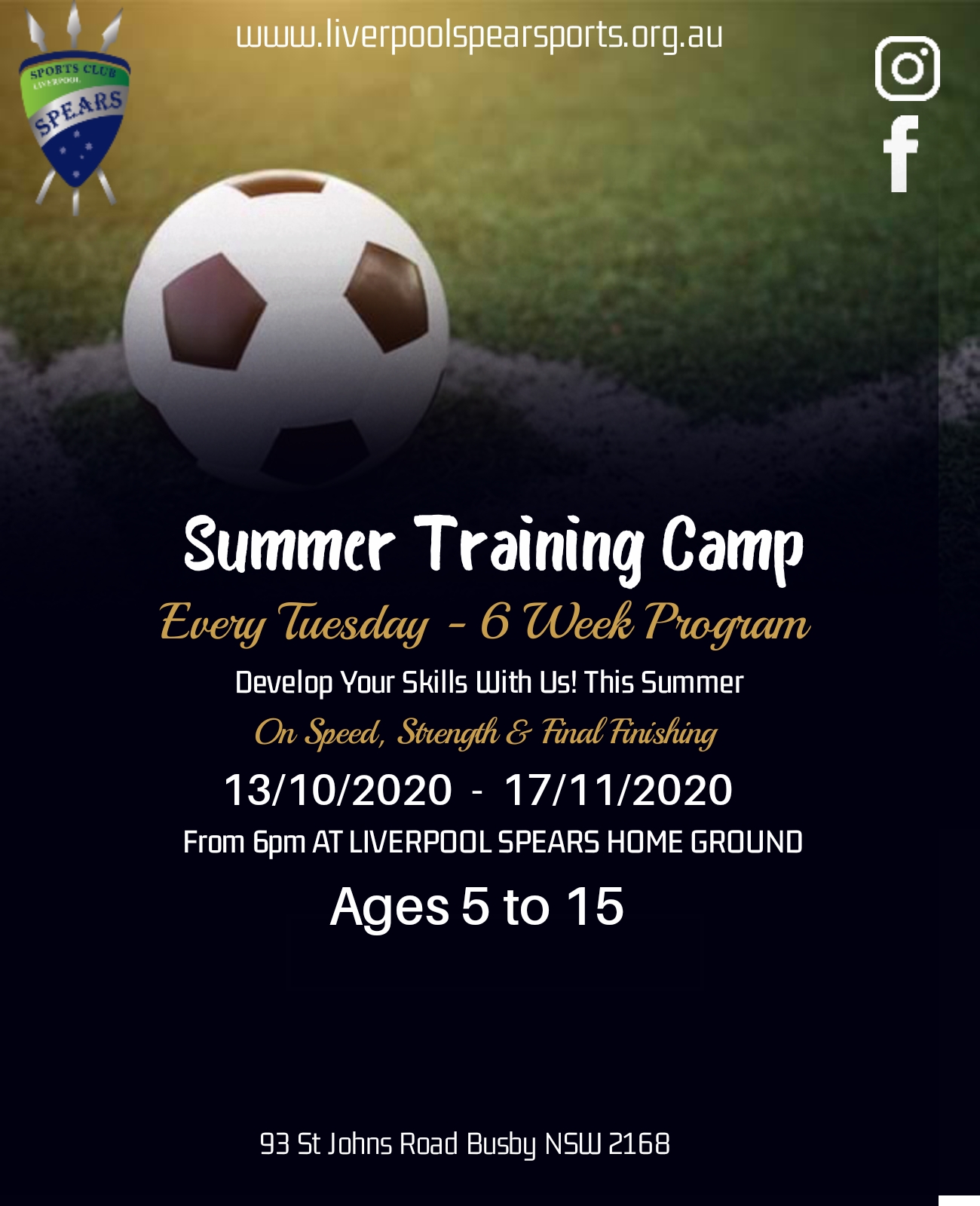 A: Code of Conduct
All registered players are bound by this code of conduct. A player, whether on or off the field, must refrain from:
Continual breaches of the rules;
Swearing, foul, abusive or derogatory language which includes comments or actions;
Verbal abuse including language, comments or words that threatens or denigrates a player, referee or spectator on the basis of his/her religion, sexual orientation, disability, race, colour, national or ethnic origin;
Talking back to or arguing with a referee;
Dissent or disapproval towards a referee following a decision by the referee;
Intentional physical contact not permitted by the rules or fighting with a player, referee, spectator or Anderson Events representative;
Attacking the head of an opponent or tripping an opponent;
Entering the field under the influence of drugs or alcohol;
Excessively hard touches or overly aggressive game play;
Any action deemed, in the ultimate discretion of the referee or competition manager, to bring the game into disrepute or any other action which is not in the spirit of the game.
Should a player (or team) breach the Code of Conduct above, Liverpool Spears Sports Club may take whatever action necessary including but not limited to: suspension of individuals and teams; individual bans or team bans; escalating the matter to Police or appropriate law enforcement bodies. Should a team be banned or removed from the competition on account of a breach of the Code of Conduct, all monies paid will be forfeited unless Liverpool Spears Sports Club agrees to refund a portion of the season's fee.
B: Role of the Team Captain/Organiser
Team captains are responsible for their players and associated spectators' conduct both on and off the field.
The team captain/client is ultimately responsible for the collection of all money which must be paid in full by the required date. Early Bird prices must be paid at least 2 weeks before the start date, otherwise an additional fee will be added.
A failure to pay by the required date results in both a forfeiture of the deposit and possible removal of that team, from the competition.
The captain/client must assist Liverpool Spears Sports Club representatives in identifying players that have breached the Code of Conduct.
To play finals, a player must be registered on or before week 8 fixtures begin. Any player that registers after week 8 cannot play finals.
D: Refund Policy
Liverpool Spears Sports Club doesn't offer refunds for Sports Competitions. We may offer a credit for the immediate season to follow the current season that the team is opting to leave. In all cases, Liverpool Spears Sports Club may elect to withhold a $100 Administrative Fee for any Team Cancellations.
e: Disclaimer & Acknowledgements
In consideration of Liverpool Spears Sports Club allowing me, once I am a registered player, to participate in their sports events and competitions competition and events run by Liverpool Spears Sports Club I agree to release Liverpool Spears Sports Club from all liability for any claim or demand or damage or personal injury or illness sustained by me (a) arising from or in respect of my participation in any game or other activity (sports related or otherwise) arranged by or on behalf of Liverpool Spears Sports Club, whether or not the injury is caused by Liverpool Spears Sports Club or any other person; and (b) whether or not the damage, personal injury or illness arises from the negligence or breach of any statutory duty Liverpool Spears Sports Club or any other individual.
I acknowledge that: (a) in the conduct of the Liverpool Spears Sports Club competition or other activity, some physical contact will occur between myself and other individuals involved in the competition; and (b) I consent to that contact being made; and (c) I will not hold Liverpool Spears Sports Club Ltd or any other Liverpool Spears Sports Club Representative responsible for any injury or illness I may suffer in respect of that contact.